Megyn Kelly's Plastic Surgery
Credit:Fox News
You can look at this picture and say that it looks like her and "No" she hasn't had any work done. At least that is what she leads her viewers to believe. But it doesn't take a trained eye to detect that she has had much work done.
It is obvious that she gets routine Botox and fillers. But Megyn Kelly doesn't stop there, she obviously has had at least 2 rhinoplasty procedures.
She probably should have stopped with the first one because now her nose is starting to take on the Michael Jackson look. It appears to have collapsed on top of the one nostril.
Additionally, since she insists on always wearing her sleeveless dresses, you will be able to see her scar from her breast augmentation in her armpit area. When she raises her arms it is obvious. The scars are always a straight line and tend to not heal
flat.So
when the patient raises their arms it stands out and appears to look like stretched skin.
According to plastic surgeon Dr. John Di Saia, Megyn Kelly said that she's likely had some work done on her breasts and possibly a rhinoplasty. She most likely enhanced her look with breast implants and refined her nose with rhinoplasty.
Her original nose (pictured below) was large and bulbous and in her stripper picture, she has obviously had her nose done once. But her updated picture below will show a Michael Jackson nose with it starting to collapse.
Also, I believe she has also had veneers put on her teeth. In close up shots you will see her top teeth are white and huge and her lower teeth are small, crooked and yellow
.
So you be the judge to see if Kelly has had any work done. Or is she au natural as she claims she is?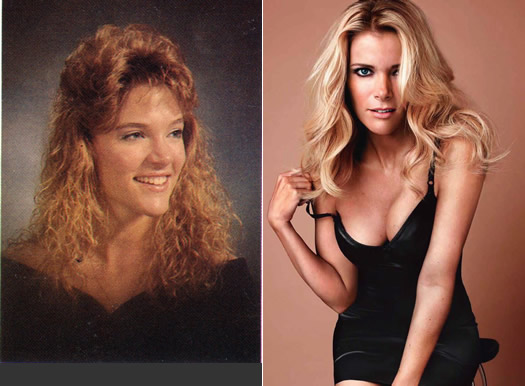 Credit: AOL
Megyn Kelly with Michael Jackson nose and Skeletor fingers. Someone please give this woman a sandwich.
Credit: The Washington Post/Getty Images